Profile
---
Henan Huida Yitong Technology Co., Ltd.
Henan Huida Yintong Technology Co., Ltd. is now located in the industrial agglomeration area of Dazhou Town, changge city, the industrial capital of the Central Plains with convenient transportation, fertile fields and outstanding people. It is adjacent to Beijing-Guangzhou Railway, 107 National Highway and Beijing-Zhuhai Expressway in the west, 40 kilometers north of Zhengzhou International Airport. It was built in 2003 with a registered capital of 50 million yuan, an investment scale of 0.24 billion yuan, a factory area of 101 mu, 180 employees, complete supporting implementation and superior operating environment, regional advantages are obvious, is a research and development, production, comprehensive inspection as one of the professional, large-scale printing plate manufacturing enterprises.
The products produced and sold by the company include ordinary PS plates (conventional) for printing, mid-end UV-CTP plates, high-end heat-sensitive and heat-sensitive double-coated-CTP plates. Among them, the product performance of UV-CTP and thermal-CTP plates meets international standards, with a domestic market share of 10%, and are exported to dozens of countries such as Europe, ASEAN, Southeast Asia, America, and Africa. Due to the right products and high quality, the current production and sales of enterprises are booming, and the supply of products exceeds demand. The company's existing single coating 25 m/min, double coating 35 m/min three reel production line in production, 45 m/min full intelligent reel production line is under construction, to achieve a single line production of recycled version to reel line production of high-end plate product upgrade and enterprise transformation.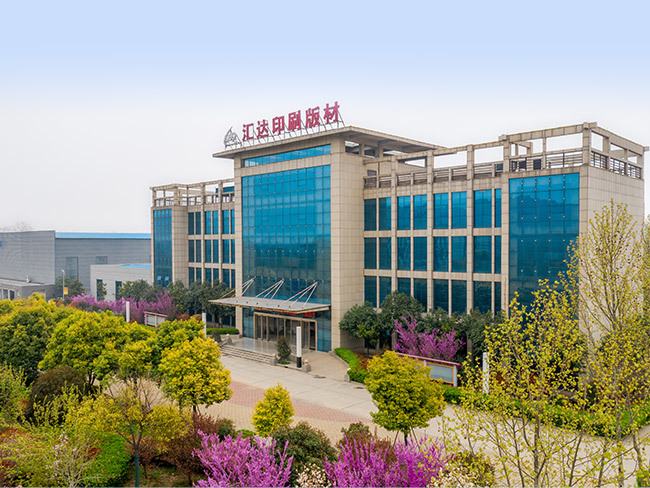 company can reach 24 million square meters, of which the mid-range UV-CTP products reach 11 million square meters/year, the high-end thermosensitive-CTP products reach 12 million square meters/year, and the ordinary PS version reaches 1 million square meters. The products have won the recognition and praise of the market, and the market share has expanded rapidly by 20% every year. At present, the domestic market share exceeds 12%. The upgrading and transformation of production equipment and the development and stable production of medium and high-end products have enabled enterprises to have a strong driving force for large-scale development. After the project is fully put into production, it can reach an annual output of 40 million square meters, an output value of 0.7 billion billion yuan, and a labor force of 300 people. The domestic industry ranks third, with a market share of 15%.
Independent innovation is the driving force for the company's development. The company attaches great importance to technological innovation and invests special funds and personnel to establish Xuchang High-performance Printing Plate Engineering Technology Research and Development Center in 2014. At present, the center has 21 professional and technical personnel of various types, 12 middle and senior professional and technical personnel, the center covers an area of 500 square meters, and the training site is 280 square meters. It has more than 20 sets of advanced professional research and development, testing and testing instruments and equipment, worth nearly 600 million yuan. At the same time, the center introduces high-end technical talents in the industry or cooperates with colleges and universities in production, learning, and research to lay a technical foundation for the company's long-term development; more than 60 patent applications, 48 approved, including 1 invention patent; 2014 The company was approved as a high-tech small and medium-sized enterprise in Henan Province, and was approved as a national high-tech enterprise in 2017.
Company's products adopt high-quality aluminum plate base and international advanced multi-layer yarn mesh technology, with stable product quality, good level reduction, strong anti-pollution, high resolution and strong printing resistance. Product quality has reached the national HG/T2694-2003 standards, but also through the ISO-9001 international quality system certification. In all parts of the country and even the world in the printing industry has produced a strong resonance, and achieved good results.
The company does not forget its social responsibilities while producing normally. At present, the company lends money to 50 needy households in Dazhou Town of poor changge city. Each household pays a living allowance of 3000 yuan per year. At the same time, the company helps the poor in Maozhuang Village, Nixi Town. At the same time, the company employs three disabled persons and places them in employment. Each person can receive a salary of more than 20000 yuan per year. It has earnestly fulfilled its social responsibility and achieved both production and poverty alleviation. Starting from December 2016,
Company has actively promoted the listing of the company's "new third board". It is expected that April 30 will be the benchmark date for share reform, and July 25, 2018 will obtain the business license of the joint-stock company, and the restructuring will be successful. The company has received the approval letter of the national small and medium-sized enterprise share transfer system co., ltd. on February 21, 2019, and officially listed for transfer on March 25, securities abbreviation: huida yintong, securities code: 873222 , and is expected to hold a listing ceremony in Beijing on April 29.
quality, price and time are the service tenet of our huida company; credit, coordination and cooperation are the foundation of our huida company; unity, innovation and truth-seeking are the enterprise spirit of our huida company. We will continue to carry out technological innovation, standardized management, scientific management, and come up with higher output, better quality, more reasonable prices, and more perfect service to repay the elites of the printing industry. We sincerely welcome friends from all walks of life to come to the company to discuss cooperation and seek common development.