The company led a delegation to participate in the third China (Guangdong) International Printing Technology Exhibition
The 3rd China (Guangdong) International Printing Technology Exhibition opened from April 7th to 12th at the Guangdong Modern International Exhibition Center in Houjie, Dongguan. With the theme of "green, efficient, digital and intelligent", 1300 exhibitors from 23 countries and regions participated in the exhibition. The total area of the exhibition is 140000 square meters, an increase of 17% compared to the previous one. At the exhibition site, many exhibitors have launched their own high-end equipment with green environmental protection as a selling point. For example, the printing waste liquid recycling purification treatment device, through several sets of procedures, the printing waste liquid into concentrated liquid and recycled water, effectively reduce environmental pollution, welcomed by customers.
This exhibition is jointly sponsored by China Printing and Equipment Industry Association, Guangdong Printing and Reproduction Industry Association and China International Exhibition Center Group Corporation. Professional visitors come from all over the world. Currently, more than 80 visiting groups from more than 30 countries and regions and individual visitors from more than 80 countries and regions have been registered. The number of overseas visitors is expected to exceed 6000, and there are more than 60 domestic visiting groups, the total number of professional visitors is expected to reach 180000. At the same time, the exhibition will also hold the "Fifth China Printing Awards Ceremony", the "Third International Printing Technology Forum", and the "China Printing Industry Technology Development Road Map Release Ceremony". In addition, there are more than 60 professional seminars and product promotion activities.
At the exhibition site, the famous paintings printed and printed in 3D have a strong three-dimensional effect, which is vivid and can be confused with real ones. The most incredible thing is that through physical laser scanning and engraving, you can make physical prototypes in proportion, and the machine only costs 650000 yuan. Green environmental protection and high-tech printing technology have become the highlights of the exhibition. Digital technology is changing with each passing day. 3D printing and 3D printing have become the mainstream of the printing industry in the future.
This exhibition, the company attaches great importance to, a line of nine people by the chairman Zhang Chaoyang team to participate. In front of the company's booth, the crowd was crowded with domestic and foreign merchants who consulted and negotiated. General Manager Ma Meiying said that the exhibition is a good learning opportunity. Customers, peers, equipment and material suppliers can get together to discuss products and communicate ideas, learn knowledge and update ideas. The company will continue to increase investment in scientific research, keep up with the development of printing technology, market-oriented, take product upgrading and enterprise transformation as the central work of the company at this stage, steadily increase market share and large-scale production capacity, and strive to achieve customer satisfaction, enterprise development and employee happiness.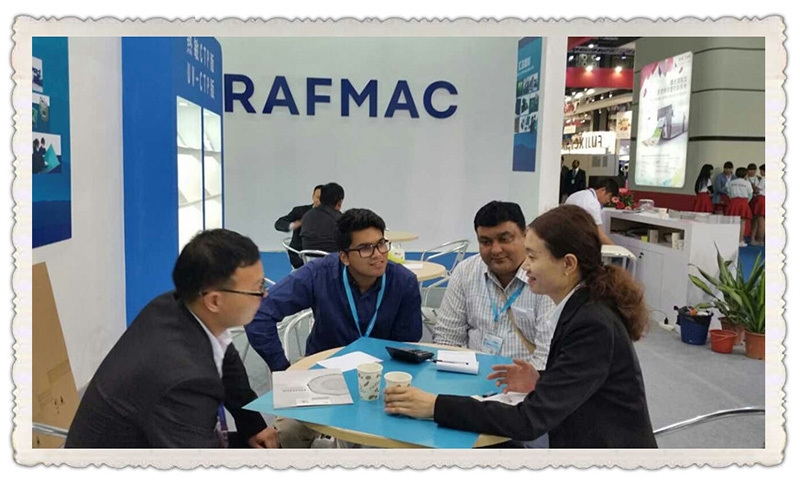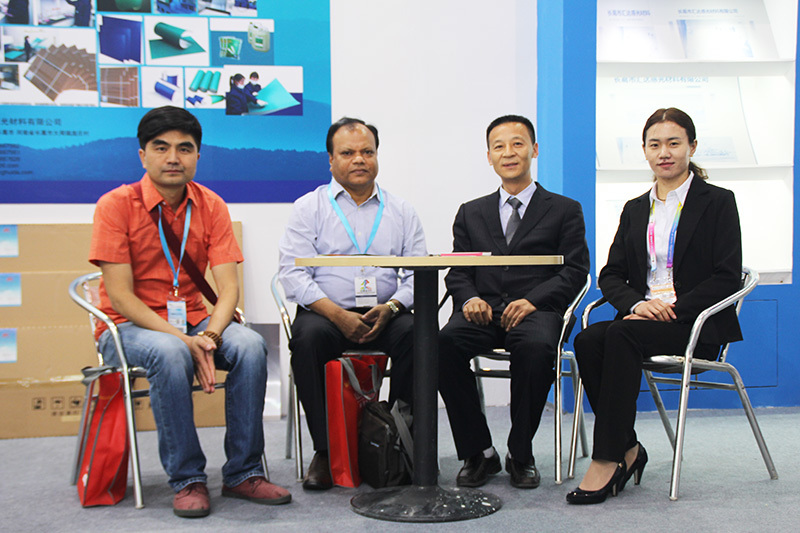 Real-time information