Changge City Held Award Ceremony to Celebrate the 105th "March 8th" International Women's Day
On the afternoon of March 2, our city held an award ceremony to commemorate the 105th "March 8th" International Women's Day. City leaders Liu Shengli, Yin Junying, Wang Mingkun, Zhao Fuxuan, Li Fengying, Kou Yongzhi, Zhong Suling, Yang Yunzhi, Huang Wenfeng, Zheng Yonghui, Shi Baoyu, Li Zhenwei, Shen Qiaozhu, Director of the Municipal Public Security Bureau Liu Yanzhao, Chairman of the Municipal Federation of Trade Unions Zhan Zhijun, and deputy county-level leading cadre Hu Jixing attended the award ceremony and presented awards.
With the theme of "Wonderful Women", this award ceremony is divided into four chapters: dedication, entrepreneurship, harmony and endeavor. There are four awards for the most beautiful rural female cadres, the most beautiful entrepreneurial women, the most beautiful harmonious families and the most beautiful "March 8th" red flag collective.
Let the villagers use biogas to solve their problems. 10 rural female cadres, including Xu Cuiying, party branch secretary of Buren Song Village, Houhe Town, who are dedicated to the grass-roots level, won the Most Beautiful Rural Female Cadre Award. For more than ten years, 10 entrepreneurial women, including Hu Xinying, general manager of the Yellow River Group Company, who did not give up on the road to start a business, won the most beautiful entrepreneurial woman award. After her husband's car, ten families, including Liu Shuying, a villager in Chenyao Village, an old town who guarded and created the miracle of life, won the most beautiful harmonious family award, and 12 units, including the Municipal Public Security Bureau, the Electric Power Company, and the Environmental Sanitation Department, won the most beautiful "March 8" Red Flag Collective Award.
At the awards ceremony, the women representatives who participated in the event said, "After listening to the deeds of these winners, I feel that we Changge women have really emerged a lot of typical examples last year, both as individuals and families, which are worth learning from. While praising them in my heart, I am also proud to be a member of the Changge women." Ma Meiying, general manager of
company, won the most beautiful entrepreneurial woman award as a model of women's entrepreneurship in changge city. At the venue, Mr. Ma said that accepting the commendation of the deeds of many outstanding women has stimulated the fighting spirit of the work, and must live up to expectations, lead the company's employees to work hard, and through hard-working hands, let more employees live a better life! At the same time, express deep holiday greetings to female compatriots!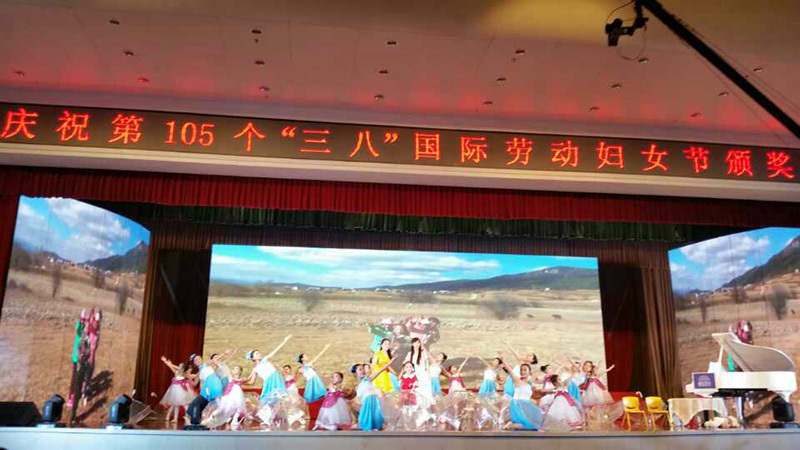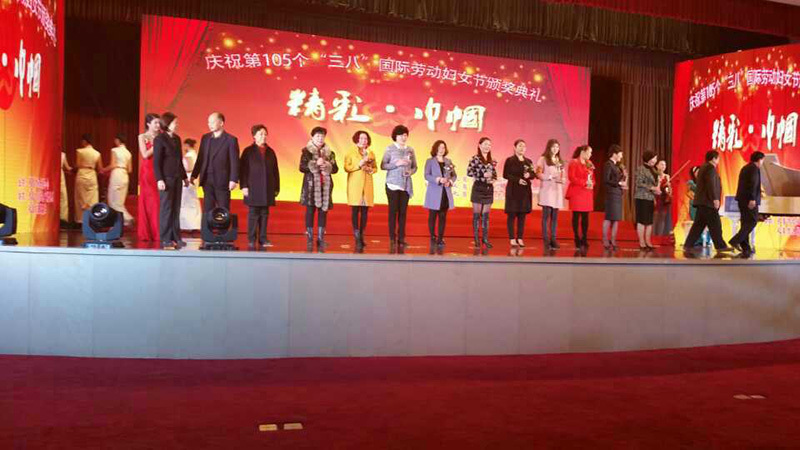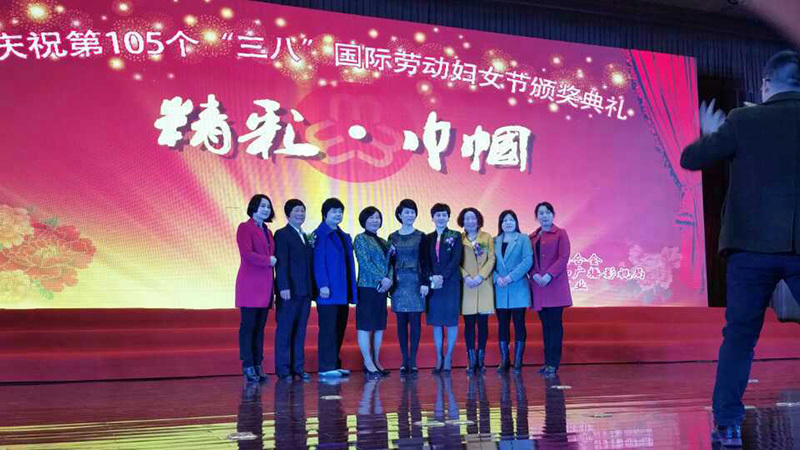 Real-time information